Daniel
Just your regular guy who enjoys the outdoors and spending time in nature. I was born in the '80s during winter. However, my favorite season is spring, and seasoning is cumin. Spring wakes everything to life, and cumin makes everything taste better.
Projects
I often start new projects, but instead of abandoning them, I work on several simultaneously. This might not be recommended, but I need my mind to keep busy at all times.
My current projects are:
HowToHelpAnimals.com (This obviously)
Blivegan.se (A website helping people how to go vegan)
Skrapplockarna.se (My own company where people pay me to pick up litter in nature)
Trvekvlt.se (A website reviewing metal albums)
Work
Unfortunately, I spend most of my 9-5 in a cubical at a telecom provider working in never-ending Excel sheets.
I relate very much to Jim Halpert from The Office every time I get asked about my work.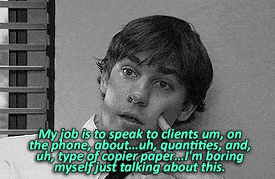 Goals
My longtime goals are very narrow. My greatest wish right now is to educate myself into becoming a veterinary nurse. After studying, I will move to a smaller city, closer to nature, and live in a house where I own a micro animal sanctuary caring for animals who have been rescued from the animal industry.
Bucket list
Although the list is not that comprehensive I still do have a small list.
Traveled to the 30 biggest cities: COMPLETE! I did this during 2018 riding a train.
Rescue an animal: COMPLETE! The cat is living proof.
Own an animal sanctuary:
Attend 500 concerts: COMPLETE! Best concert: Dark Funeral
Become a millionaire:
Have my own company: COMPLETE! Skrapplockarna was registered in May 2021.
Favorites
Favorite Book: Eleanor Oliphant is Completely Fine by Gail Honeyman
Favorite Movie: Lord of The Rings trilogy
Favorite TV series: The Office US
Favorite Music: Extreme metal
Favorite Food: Pizza
Favorite Animal: Elephants